Araneta City is a business hub. The city houses a number of BPO companies all across the area. With the biggest names in the BPO industry such as Accenture, Alorica, Telus just to name a few, the city is well conditioned and equipped to make their working experience convenient and to provide necessities for the employees who work until late at night to the wee hours at dawn.
Food is an integral part of office areas, whether morning shifts or night shifts. Here are restaurants in the city that are open 24 hours:
Jollibee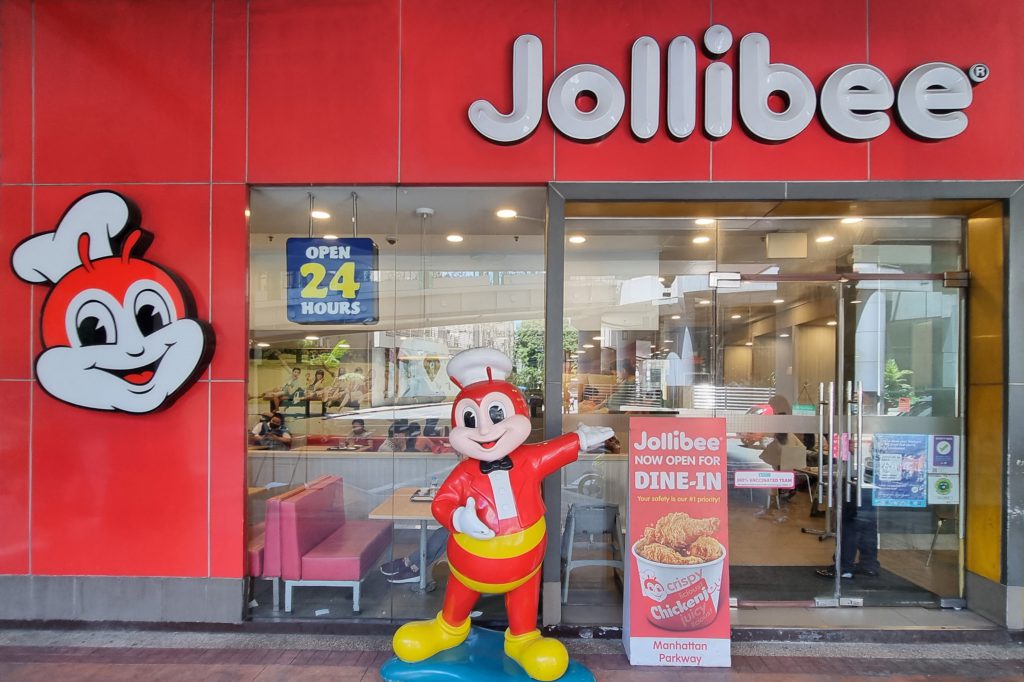 Situated at Manhattan Parkway, this Jollibee branch is convenient for both BPO employees and Manhattan residents alike. Jollibee is most Filipinos' go-to, even night owls crave their juicy Jolly fried chicken, Filipino style spaghetti, and Peach Mango Pie for dessert.
Mcdonald's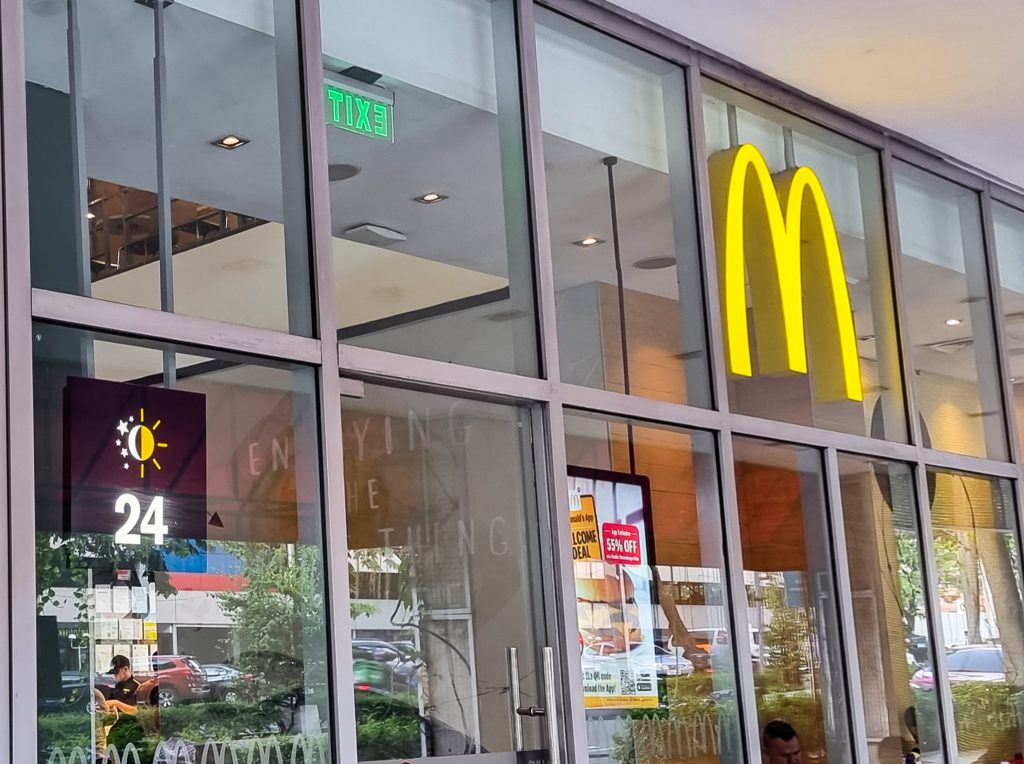 Of course, we can't make a late night restaurant list without Mcdonald's. Known for their 24 hour branches, Mcdonald's at New Frontier Theater has been catering to night owls and BPO employees for years. Aside from their burgers and chicken, Mcdonald's also has café selections for affordable coffee and Freppe's, they also have pastries exclusive for the McCafé'.
KFC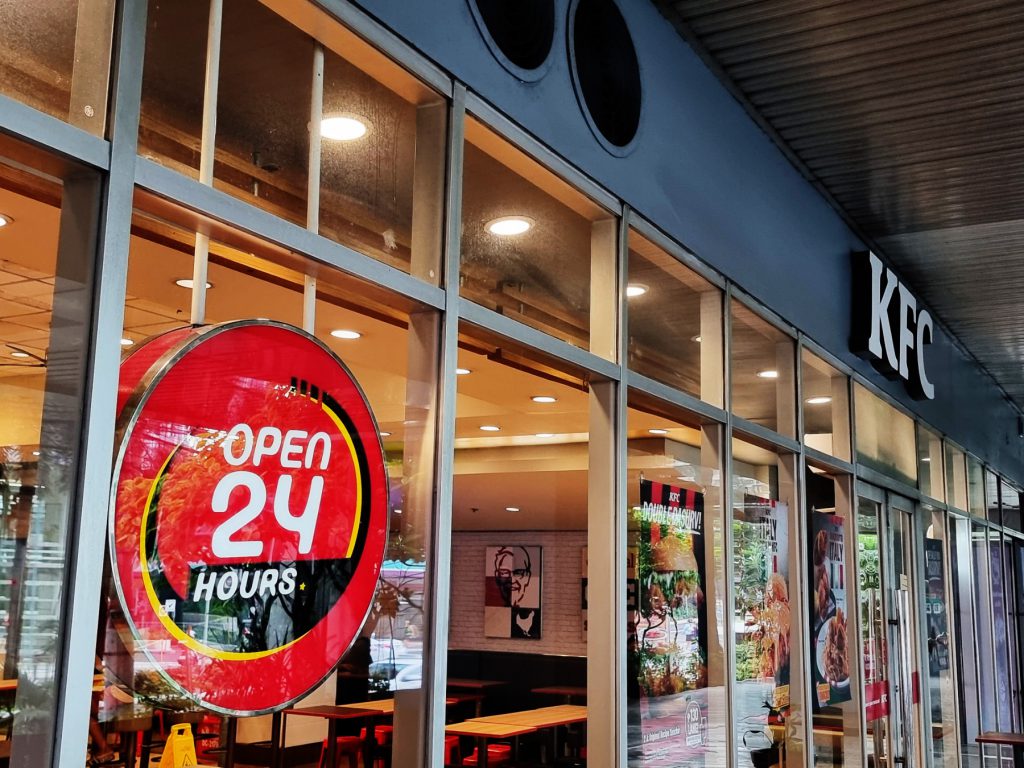 Located at the ground floor of Telus building, this KFC branch is catering for the BPO employees working at the Telus arcade and Cyberpark 1 and 2. If you find yourself craving for finger licking good chicken even at midnight, you know where to go.
Shopwise Arcade KFC branch is also open 24 hours, this is near New Frontier Theater and Araneta Coliseum. Perfect for concert goers who are looking for a late night snack.
Burger King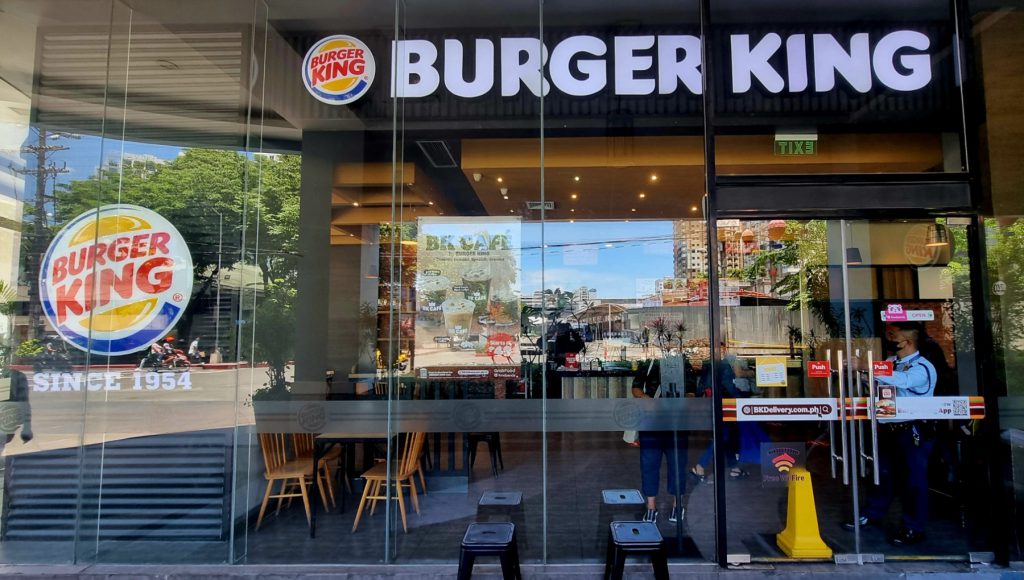 If you're the type to munch down on burgers and onion rings in the wee hours of the night and you live in Manhattan residences, then Burger King, Manhattan Parkview is the place to be. They're firing up the grill 24 hours a day to accommodate residences and BPO employees alike anytime.
Tim Hortons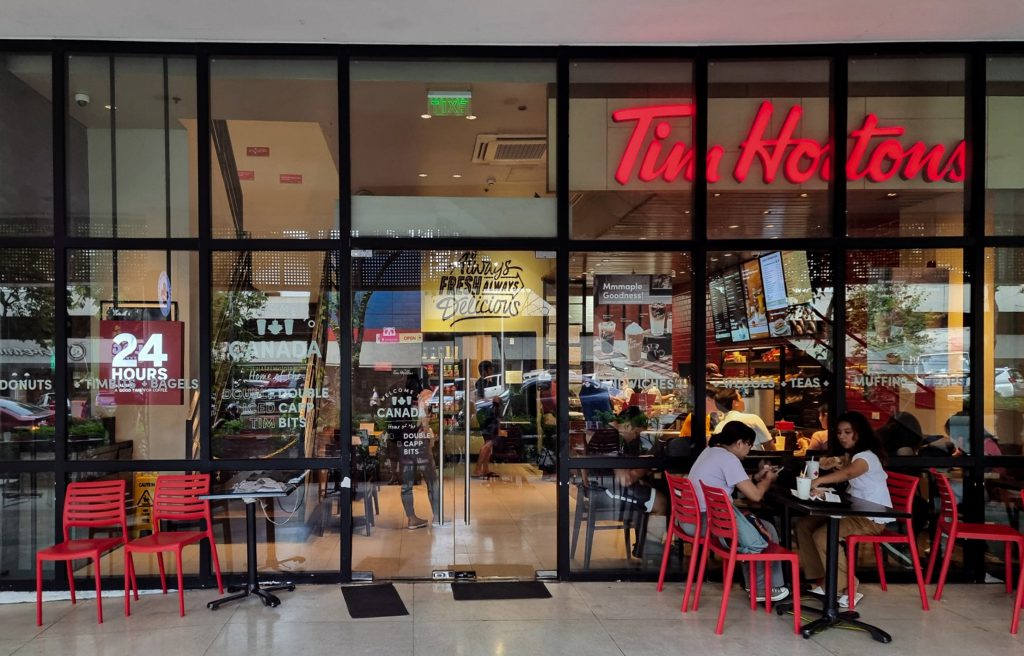 This Canadian favorite is now taking over the cafe scene in the Philippines. Tim Hortons is famous for their coffee and doughnuts or their TimBits, a classic combo. Aside from their café selections, they also offer different types of breakfast and lunch sandwiches for an easy on the go meal. You can find Tim Hortons at the New Frontier Theater.
Wendy's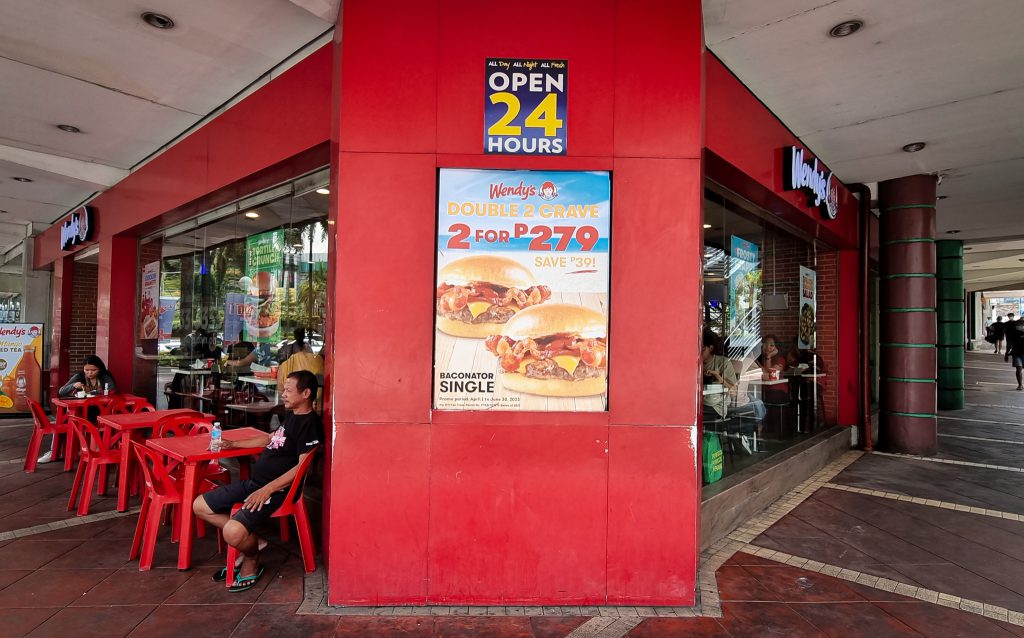 For fresh and quality food, you know where to go. Wendy's has been serving people with their classic burgers made from fresh beef and frosty since 1969, it is no exception that this fast food chain has become a household favorite for generations. Get fresh quality food anytime at Wendy's Shopwise Arcade, Araneta City.
Seattle's Best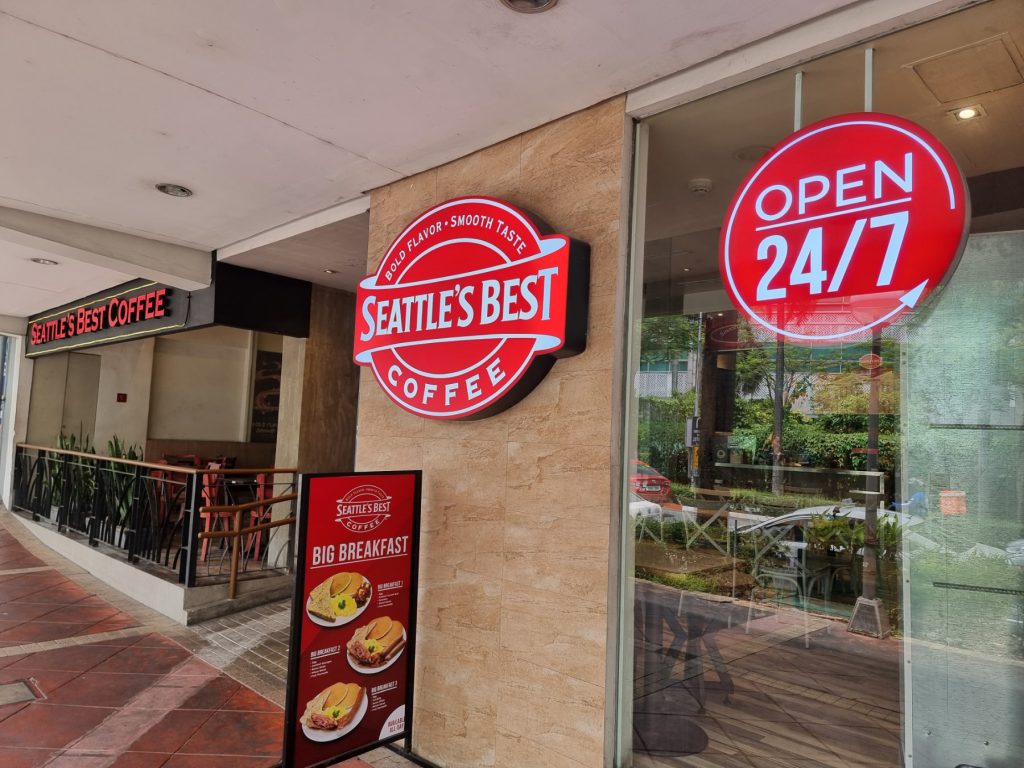 For your coffee and pastry cravings even past midnight, Seattle's Best is located at the Shopwise Arcade, beside other 24-hour restaurants Wendy's and Army Navy. This café has a cozy and homey ambiance, perfect for your midnight coffee run or coffee anytime of the day. Order good cheesecakes, lattes and frappes here.
Army Navy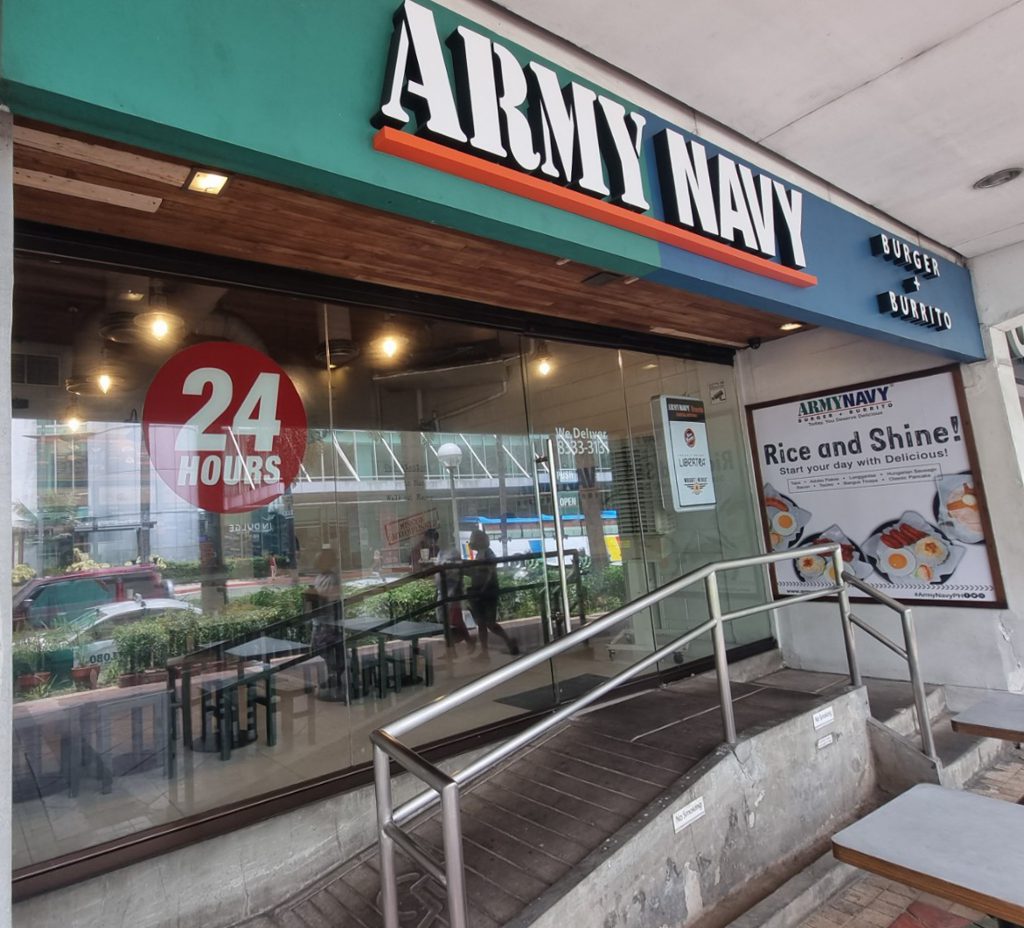 If you're craving burgers and burritos late at night, Army Navy is the place to go. The menu is a mixture of the familiar Tex-Mex and very own fusion Filipino. Strategically situated at the Shopwise Arcade, this Army Navy branch is close to the Smart Araneta Coliseum, Cyberpark 1 and Telus Arcade. Definitely try their Steak Burrito and Sisig Baboy Naked Burrito.
 Highlands Coffee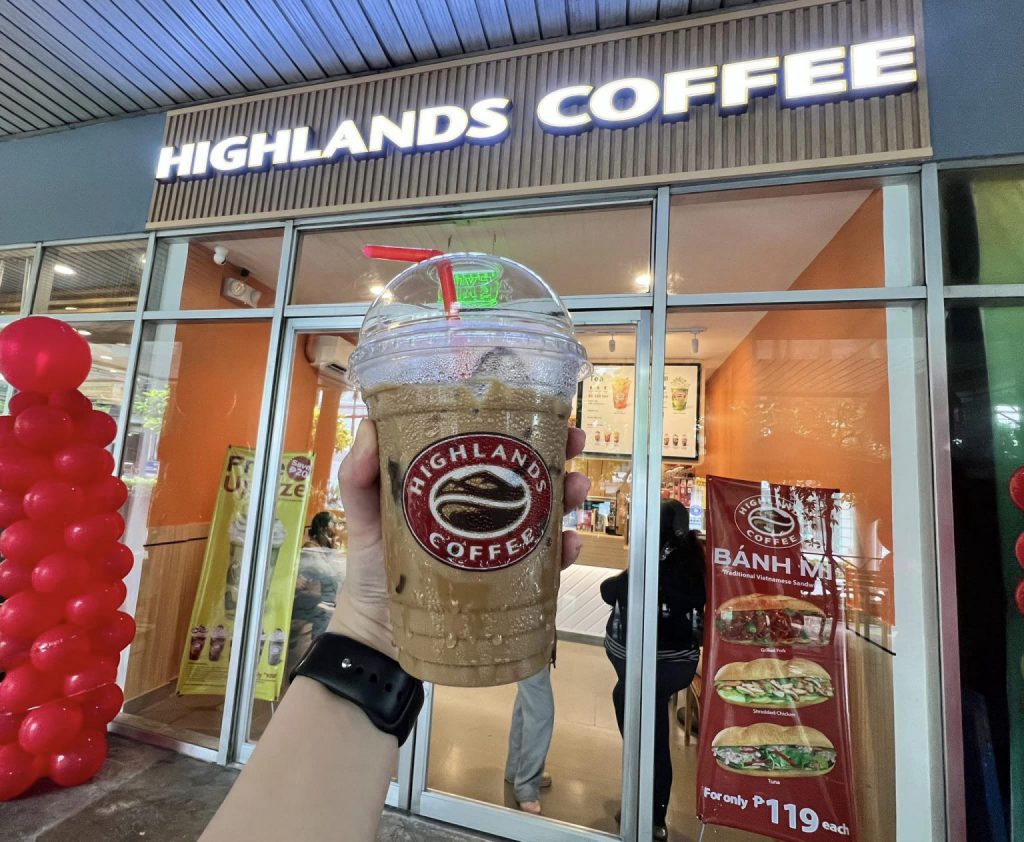 Their coffee is prepared using a Phin brewer, a single-serve metal drip filter. Hot water is poured into the ground beans, and the Phin produces a rich, black brew that drips slowly into the cup. And to complete your Vietnamese coffee and breakfast experience, Highlands Coffee also has Banh Mi on its menu.