Peri-Peri Charcoal Chicken and Sauce Bar is back at the City of Firsts with more exciting offers to long-time fans of the piri-piri chili sauces and its charcoal-grilled chicken!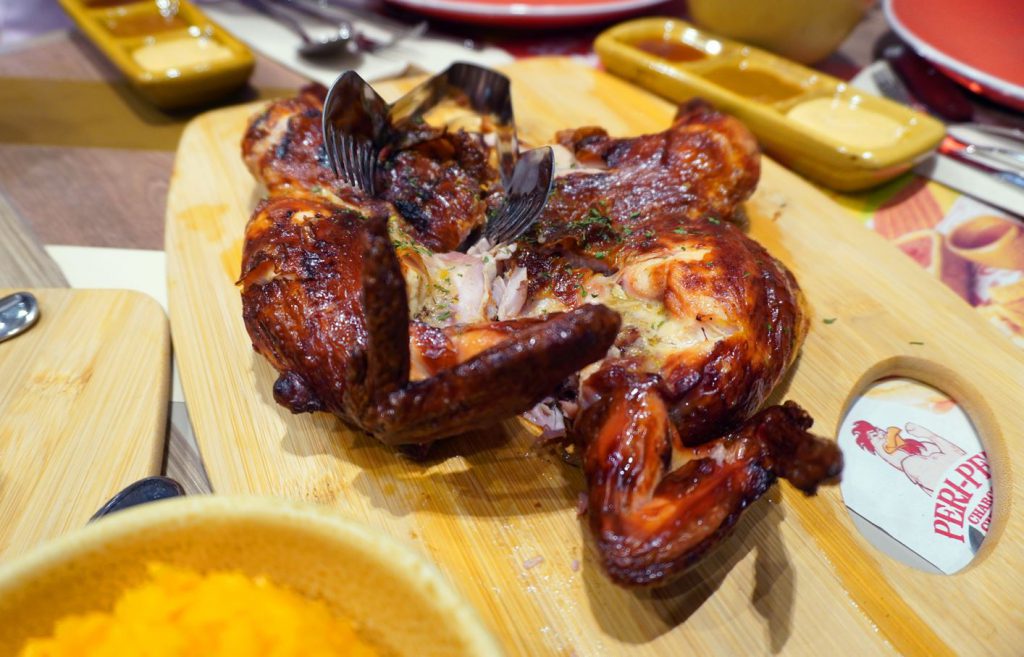 Foodies in Araneta City have been longing for this joint to return since its go-to branch in Gateway Mall closed for renovation. Now located at the New Gateway Mall 2, Peri-Peri welcomes customers with the aroma of the celebrated African Bird's Eye Chili.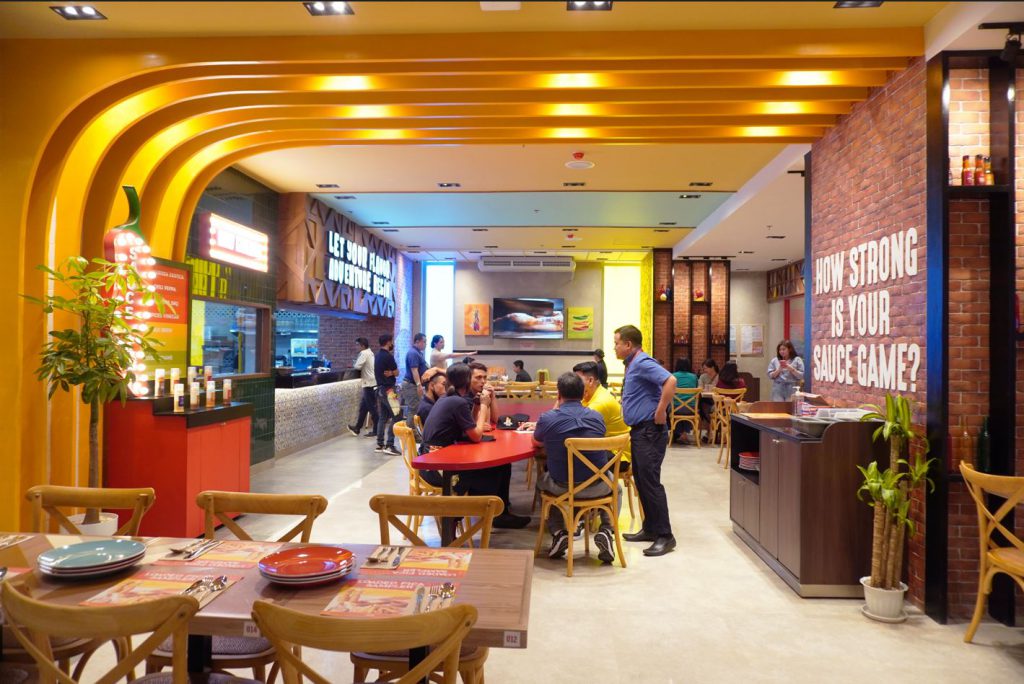 The store is brimming with its trademark grilled chicken and ribs as well as a sumptuous selection of side dishes. There is also a mouthwatering variety of their appetizing dips and sauces.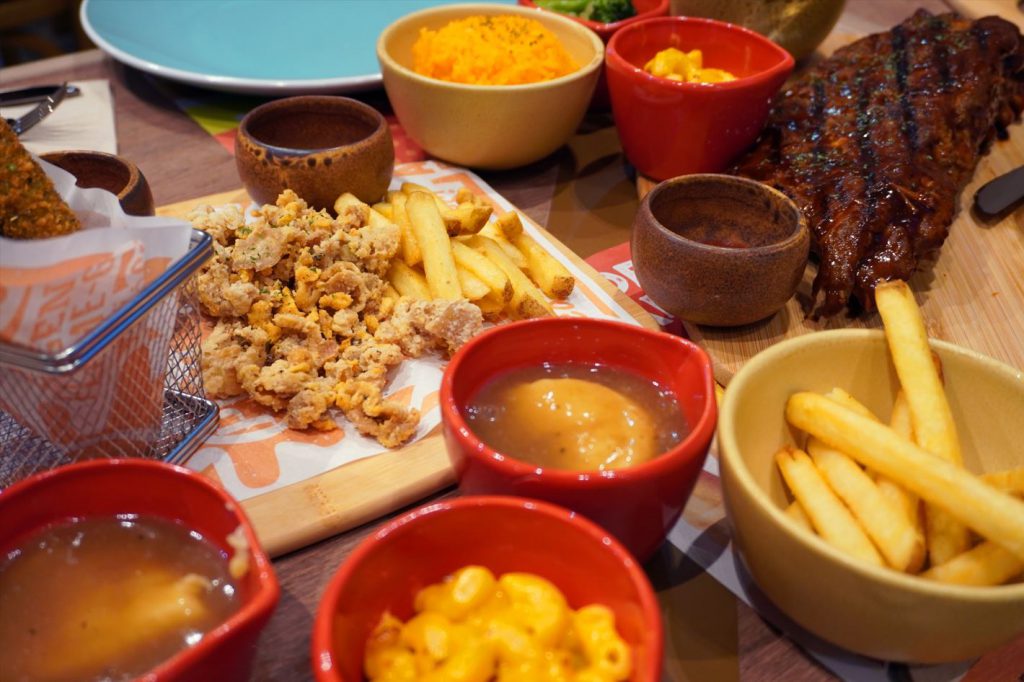 Customers can dive into the peri-peri world in their trademark vibrant ambiance. Don't be fooled, no peri-peri store is alike. This Peri-Peri boasts a spacious 300 sqm store with a bounty of dining space and an inviting atmosphere.
The traditional sarimanok greets customers as they enter the store while they are washed with warm lights from the Chili ceiling light. People can easily spot the brand's famous sauce bar. There's also a long chili table for friends to share grub.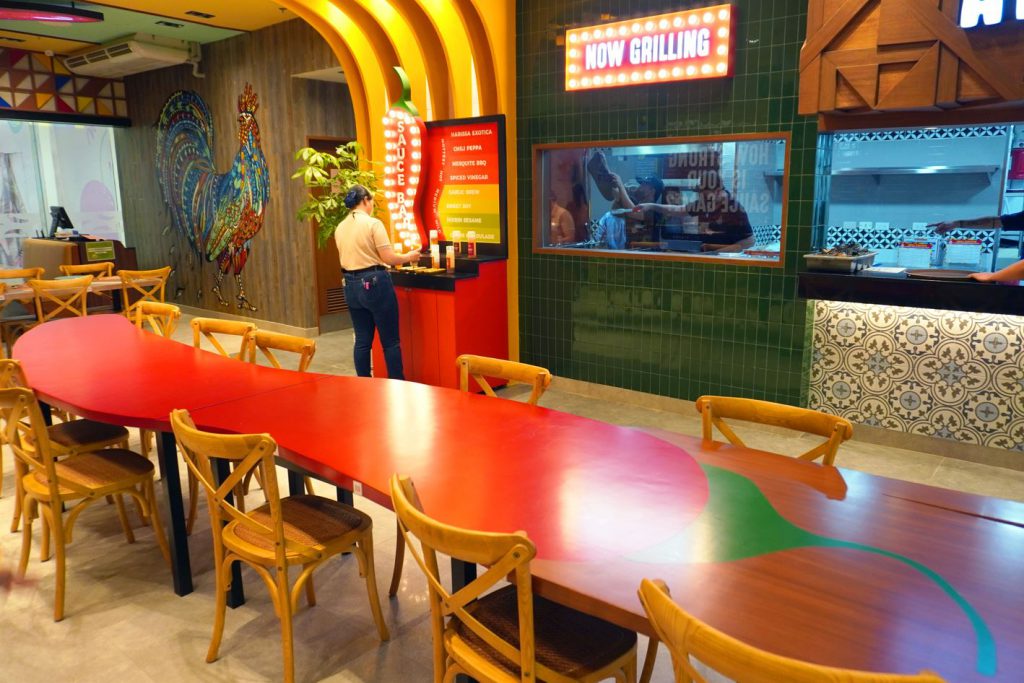 The store also has a spacious kitchen that is wide open and a grilling station. One can easily spot the steamy grilling of the Peri-Peri Charcoal Chicken and the preparation of their specialty dishes. This also comes with a commodious stockroom and a locker room for staff.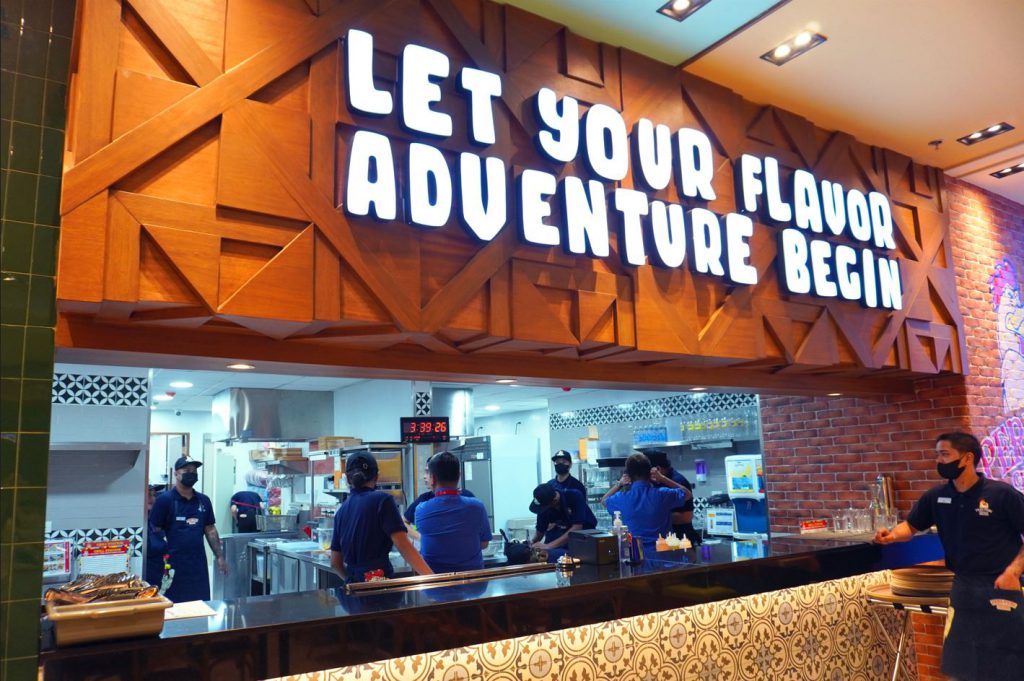 Big groups and family gatherings are also welcome in Peri-Peri to host all kinds of celebrations. One can book their 24-person function room for parties, business meetings, and exclusive dining.
The new Peri-Peri store offers an exclusive opening treat with a 30% discount on DINE-IN bill until September 14. Just present a screenshot of this Facebook post to avail the promo.
Visit Peri-Peri Charcoal Chicken & Sauce Bar from 10:00 AM to 9:00PM at Level 2 of the New Gateway Mall 2, Araneta City.