Apart from hearty breakfast meals, our mornings won't be complete without having at least a cup of coffee. Power up your mornings and start your day right with these coffee shops in Araneta City.
1. Coffee Bean and Tea Leaf
Ground Floor, Gateway Mall
Operating Hours: 7:00 AM – 10:00 PM
As the brand name says, Coffee Bean and Tea Leaf offer an array of tea and coffee varieties that will surely drive your energy in the morning. If you're into brewed coffee, it's best to try Today's Fresh Brew.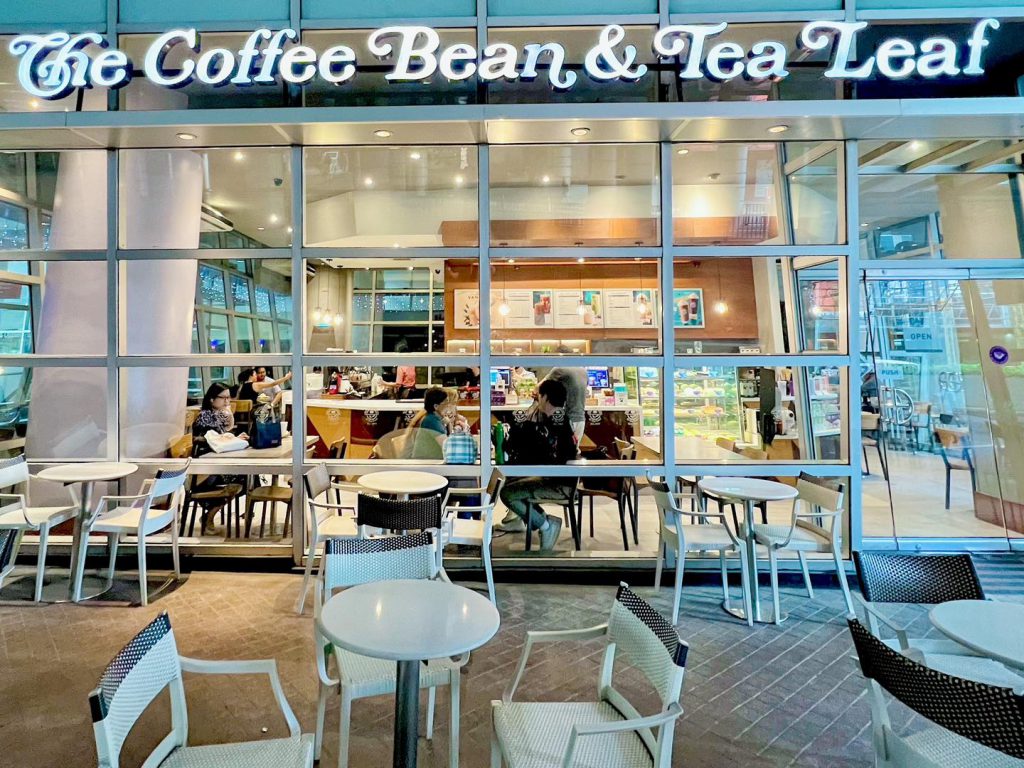 Apart from their freshly brewed coffees and teas, CBTL also offers instant coffees, so that you can still enjoy their flavors at home or at the office.
2. Seattle's Best Coffee
Shopwise Arcade
Operating Hours: 24 Hours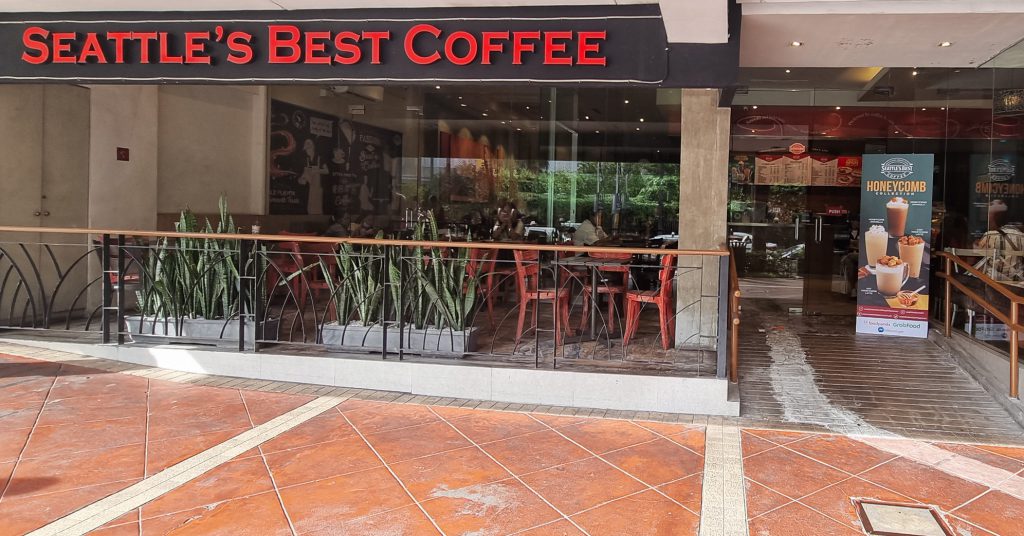 If you're looking for a coffee with intense and strong flavors, Seattle's Best Coffee is good for you. The brand uses 100% Arabica coffee beans that come from Latin America. They keep it that way to maintain the consistency of flavors with every cup.
3. Tim Hortons
New Frontier Theater Arcade
Operating Hours: 7:00 AM – 9:00 PM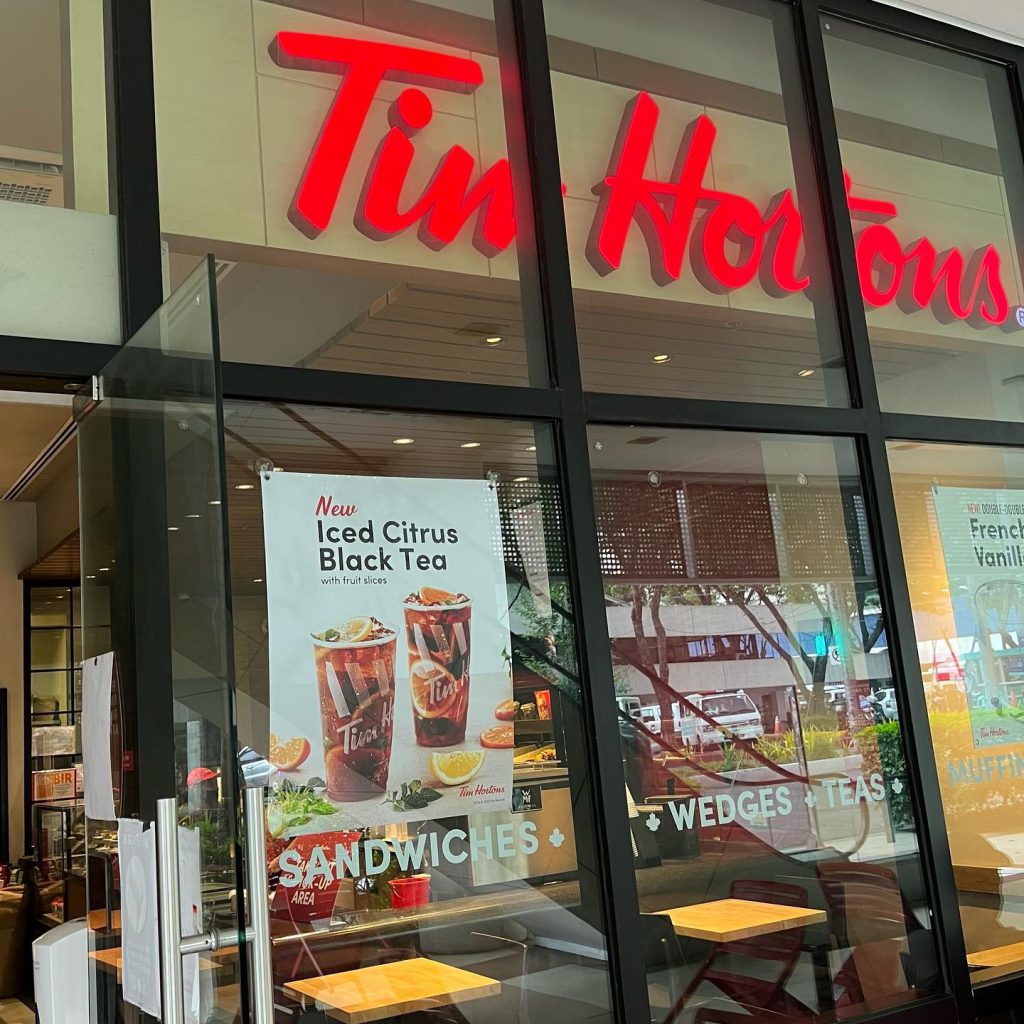 Looking for a coffee option that has a cheaper price? You may want to consider Tim Hortons. Their coffee is consistently brewed fresh using 100% Arabica coffee beans. If you're into a sweet and creamy coffee, Tim Hortons' Iced Coffee, and French Vanilla will be a right fit for you.
4. Highlands Coffee
Telus Arcade
Operating Hours: 24 Hours
As Vietnamese coffee earns a spotlight in the country, Vietnam's largest coffee chain, Highlands Coffee, has finally arrived in Araneta City! If you're looking for a sweet alternative to blended coffee with whipped cream flavors, you may consider their Ca phe sua da (coffee sweetened with condensed milk).
Their coffee is prepared using a Phin brewer, a single-serve metal drip filter. Hot water is poured into the ground beans, and the Phin produces a rich, black brew that drips slowly into the cup.
And to complete your Vietnamese coffee and breakfast experience, Highlands Coffee also has Banh Mi on its menu.
5. Cafe Amazon
Manhattan Row
Operating Hours: 6:00 AM – 11:00 PM
Get a taste of Thailand by having a cup of coffee at Cafe Amazon. To satisfy its customers, the brand has developed its own coffee blend named the Amazon Blend (mild acidity and body, full aroma), and the Premium Blend (high acidity, mild body, and full aroma.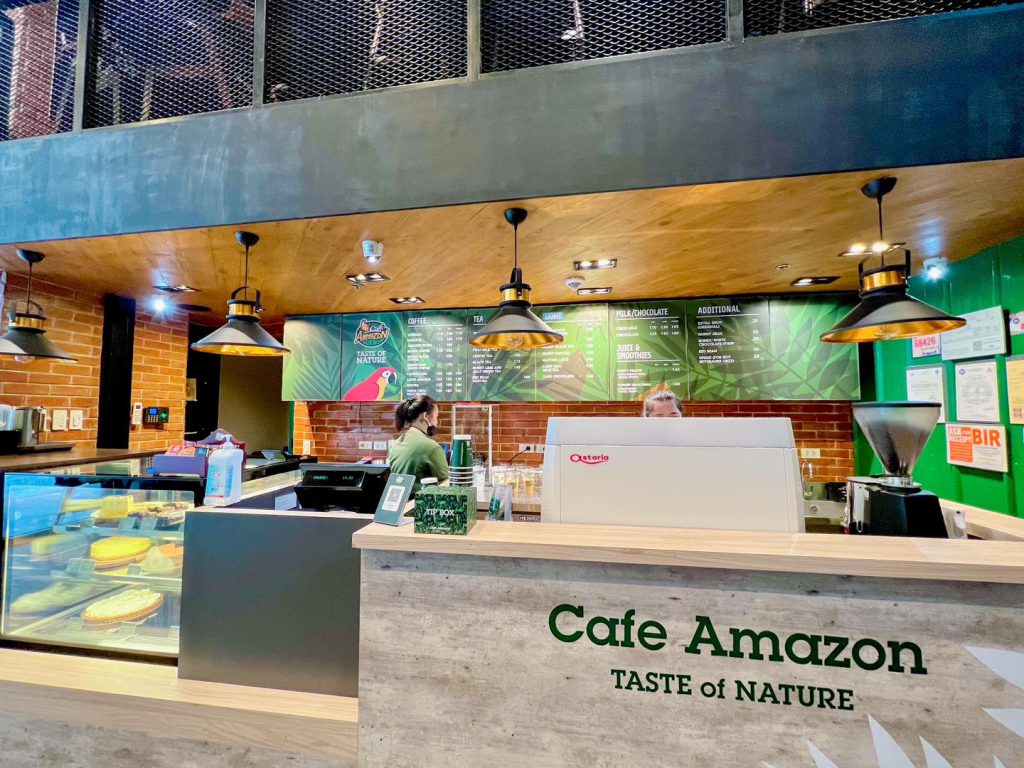 Whatever your options are, one thing's for sure: these coffee blends will awaken your senses as you gear towards your day ahead.