Burgoo American Bar and Restaurant has moved to its new home, Gateway Mall 2 in Araneta City to better serve mall-goers and patrons alike. With its expanded seating capacity and better ambiance, this all-American restaurant is now ready to give you a more refined dining experience.
"Burgoo" refers to a hearty stew dish from Kentucky often served with cornbread or corn muffins.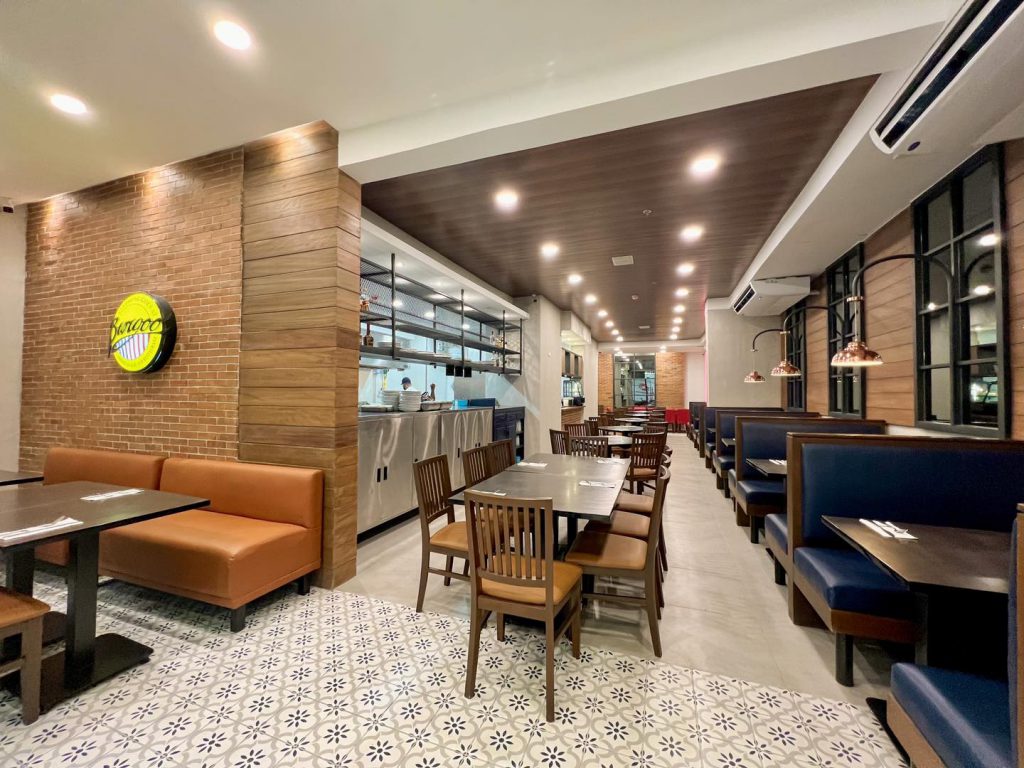 Burgoo initially opened its branch in Gateway Mall 1 on August 1, 2010, offering sumptuous food and a casual dining atmosphere to the mall- and event-goers around Araneta City. Today, the restaurant has moved to the highly-anticipated Gateway Mall 2 better cater to the needs and cravings of its customers.
The menu at Burgoo Restaurant features a wide variety of American favorites, including burgers, ribs, pasta, and sandwiches. The restaurant also has a wide selection of milkshakes and desserts.
First time dining at Burgoo? Here are some of the signature dishes that you may try:
Burgoo Stew. This is the restaurant's signature dish, a hearty stew made from top-choice chicken, beef, and pork. It is mixed with carrots, potatoes, and tomatoes, and is garnished with green beans, corn kernel, and chopped parsley.
Shrimp and Ribs Platter. This dish is a mouth-watering combination of barbecued baby back ribs and Cajun-spiced fried prawns. It is served with U.S. fries and grilled corn on the cob.
Cheeseburger. This classic cheeseburger is made of a grilled Angus beef patty topped with onions, tomatoes, Romaine lettuce, and cheese.
Seafood Jambalaya Supreme. This is a long-grained rice dish with mussels, calamari, shrimp, chorizo, green peas, bell pepper, onion, and Cajun spices.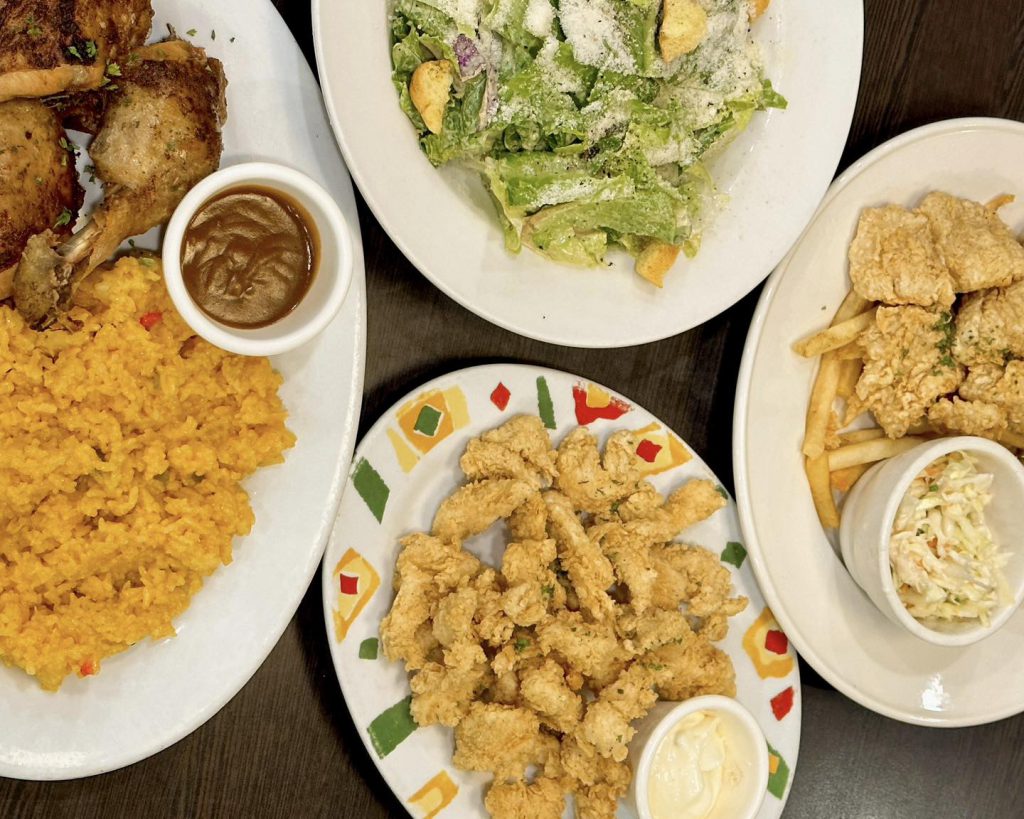 Come, and fill your tummies after strolling around Araneta City, or after attending a mall show at the Quantum Skyview!
Burgoo American Bar and Restaurant is located on the Upper Ground B of Gateway Mall 2, open from 10:00 AM to 9:00 PM.