Stalls full of fresh fruits. The lingering whiff of seafood. An array of meat selection and spices available at a cheaper price. These are what keen Filipino home cooks enjoy at the wet market when they shop for ingredients. With its wide selection, wet markets serve a culinary inspiration for a good gastronomic adventure.
A glimpse of this Pinoy culture was what Italian chefs Luciano Monosillio – Italy's Carbonara King – and Luca Medei encountered during their visit at Farmers Market in Araneta City last August 3 with renowned Filipina chef Margarita "Gaita" Fores.
The market tour began with a taste of some native fruits such as langka (Jackfruit), rambutan, durian, the Philippine mango, and itlog na maalat. Chefs Monosillio and Medei have also seen how coconuts are opened using a paring knife. They were also introduced to local vegetables, and to dried, curated, and smoked fishes.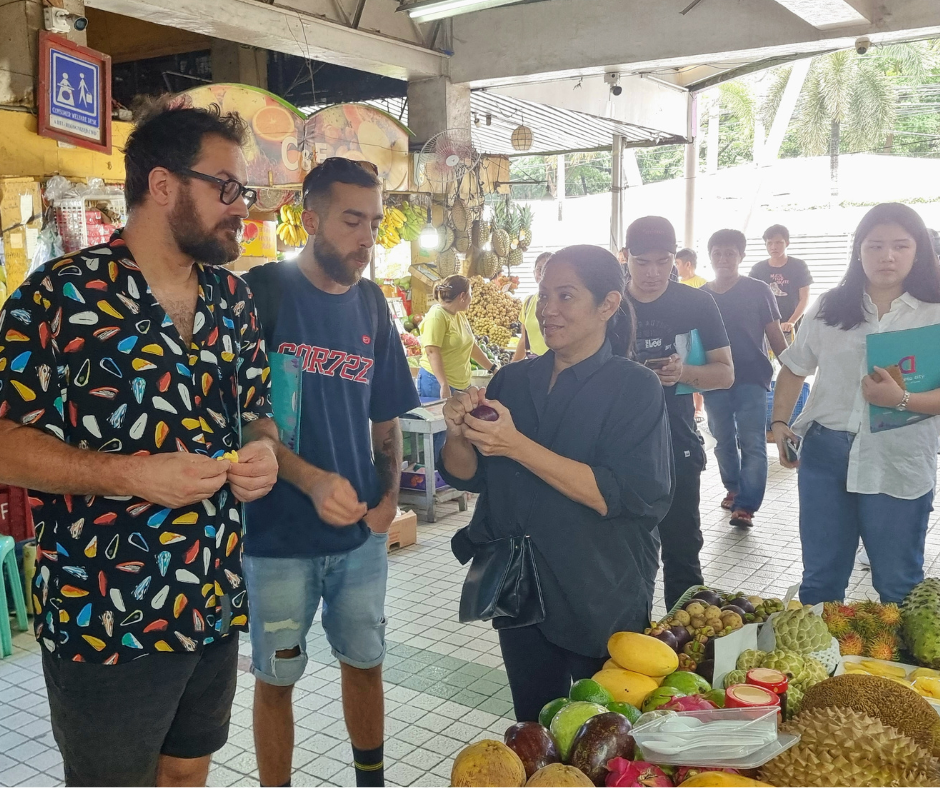 The tour got more exciting when the Italian chefs tried to make lumpia wrappers from scratch. Chef Gaita also showed how to prepare kinilaw (a vinegar-based appetizer with similarities to the Latin American ceviche) on the spot!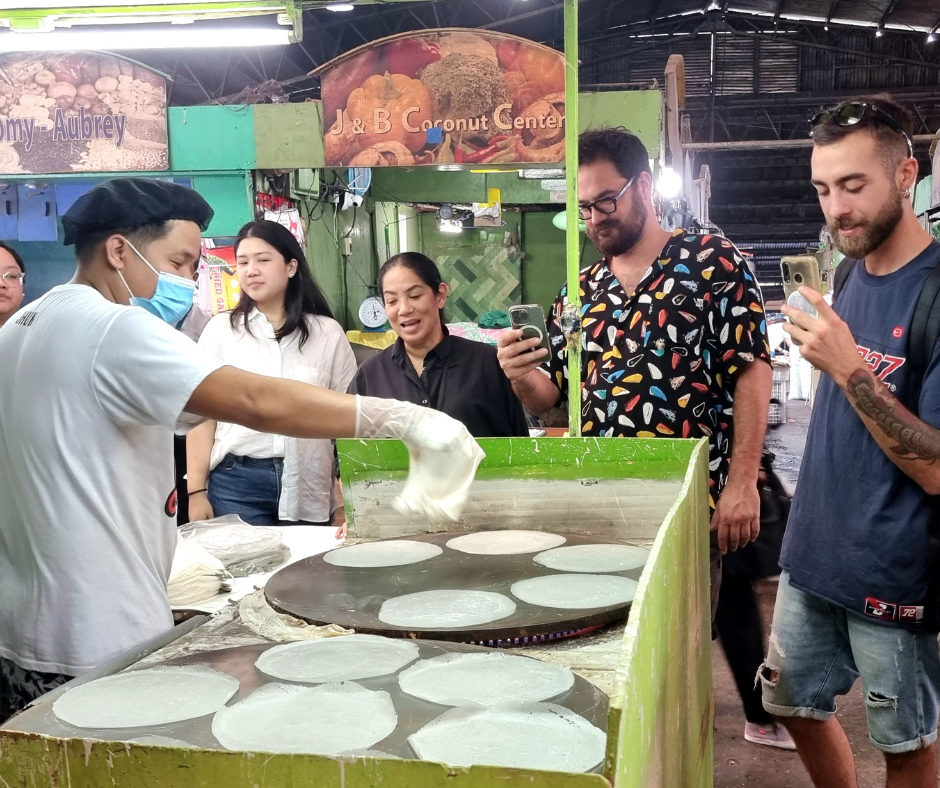 Apart from fresh goods, Farmers Market also boasts of fast bangus (milkfish) deboning process in the Metro. The chefs observed the procedure of deboning and got fascinated with the skills of the fishmongers.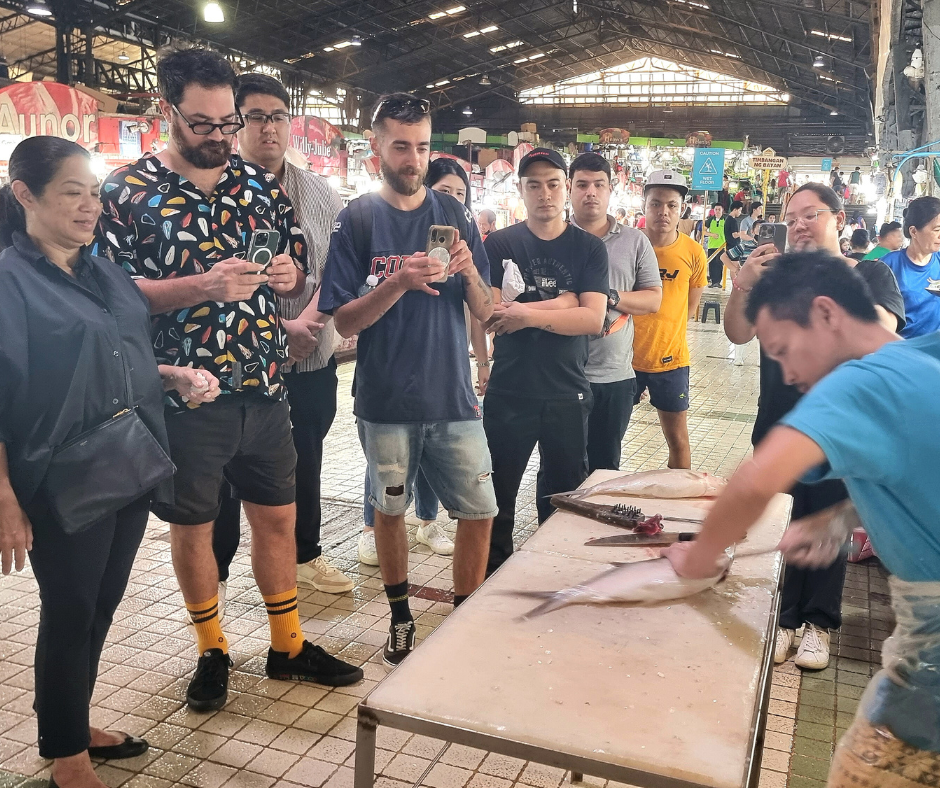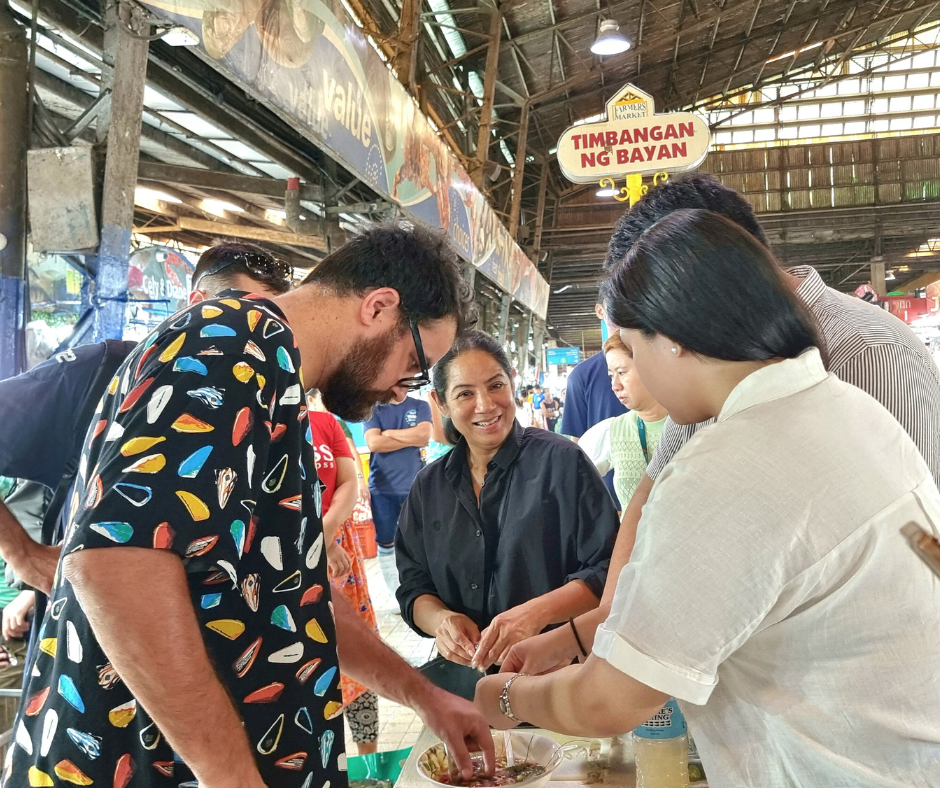 No trip to the Philippines is complete without trying balut, a fertilized duck egg with a developed embryo inside, boiled or steamed and traditionally served from the shell with vinegar and salt. Chefs Monosillio and Medei ate this popular Filipino snack with ease!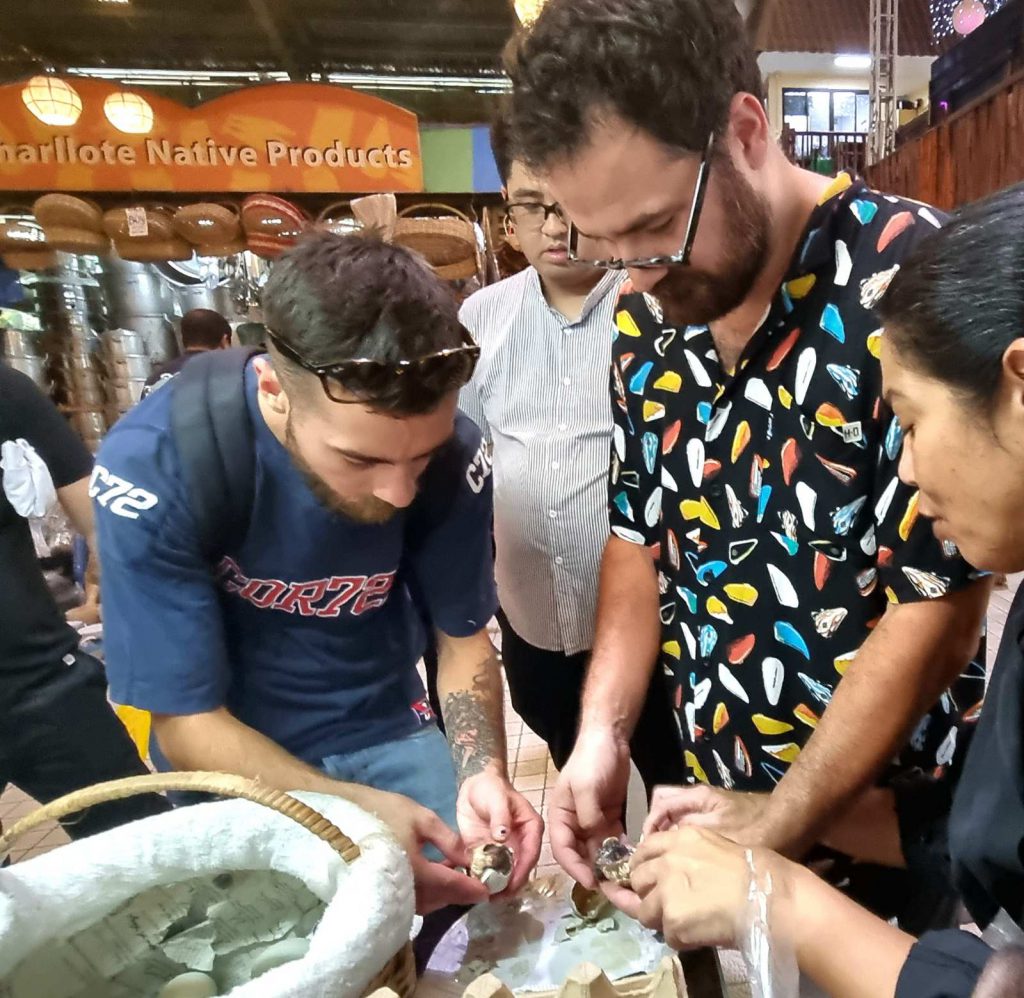 The tour ended with a Filipino breakfast banquet care of Dampa sa Farmers Market, complete with iconic Filipino dishes such as longganisa, rellenong bangus, sinigang, an assortment of daing, laing and many more Filipino foods.