Ready to make a commitment to better health? We have the perfect resources for you! Staying active and partaking in physical activity is a major component of a healthy lifestyle. To help get you on the right track, we have compiled some of the best sports and fitness stores in the city!
Toby's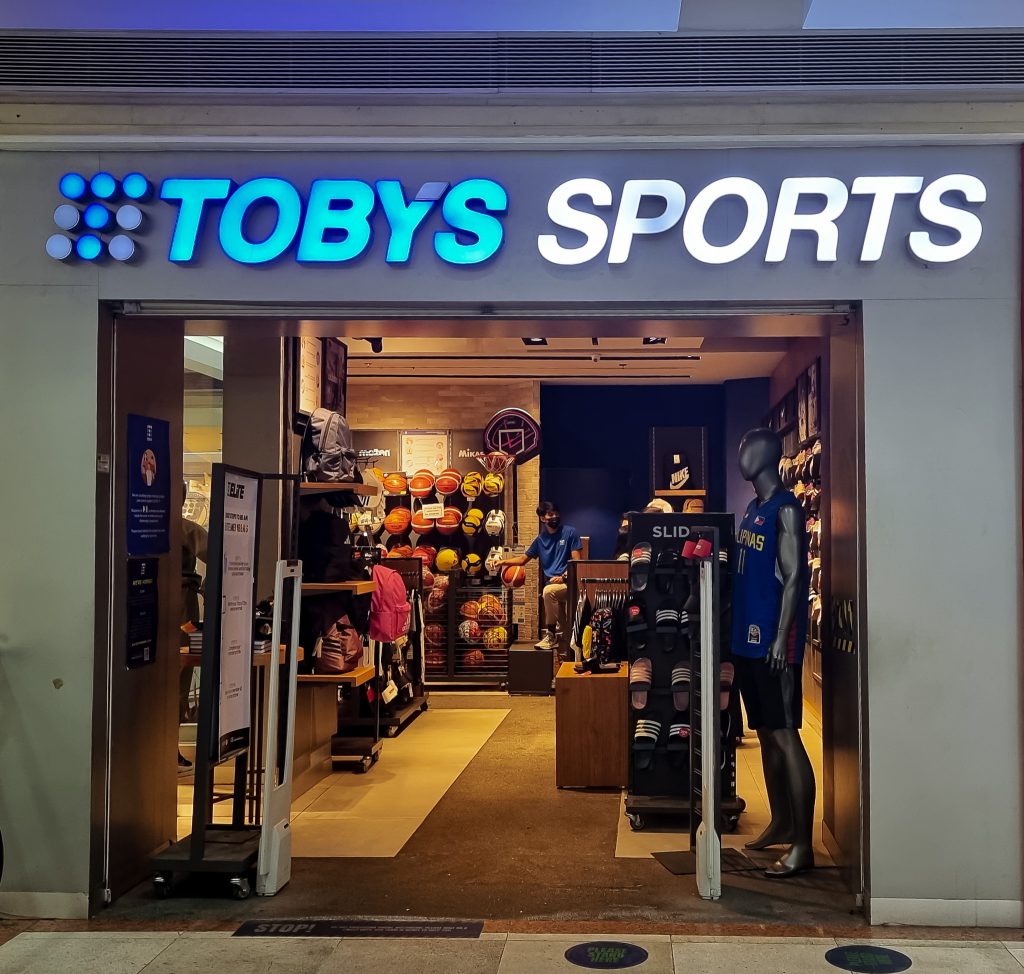 When it comes to sports and fitness, Toby's is the go-to store in the Philippines. Recognized for its extensive range of renowned brand names such as Nike and Adidas, Toby's has become a staple name among both athletes and regular customers. Whether one wishes to purchase running shoes or invest in some home gym equipment, they can find all that they need at any Toby's outlet across the nation.
📍Upper Ground Floor – Gateway Mall
Anta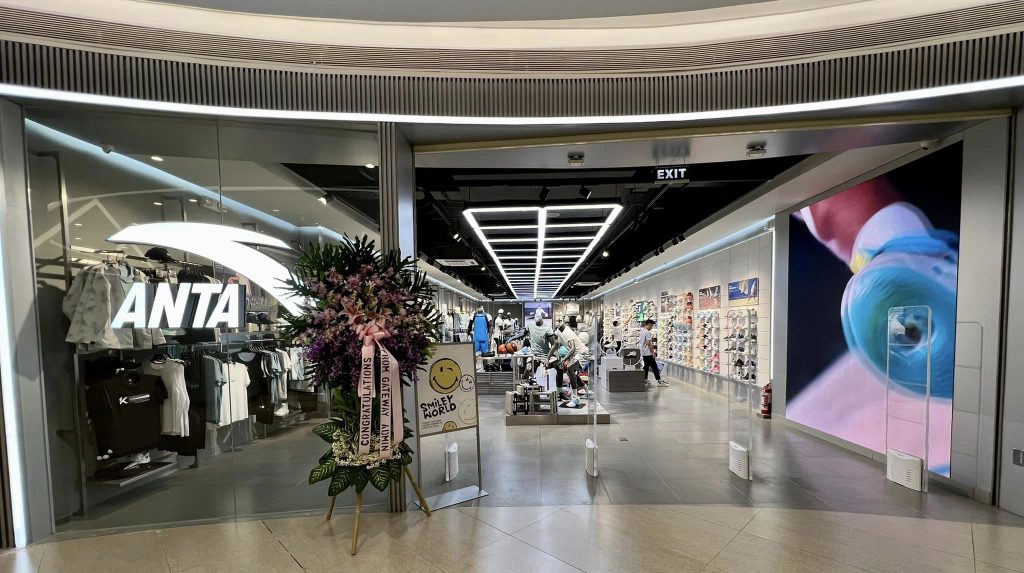 Established as a supplier of shoes for badminton players in China, Anta has become an international powerhouse in the realm of sportswear and athletic equipment. Boasting one of the biggest shares within this sector, they are now renowned across the globe for their top-quality products. Furthermore, this esteemed company has been named as the official sponsor or supplier to a vast array of teams, athletes and governing bodies in world sports.
📍Upper Ground Floor A – Gateway Mall 2
Olympic Village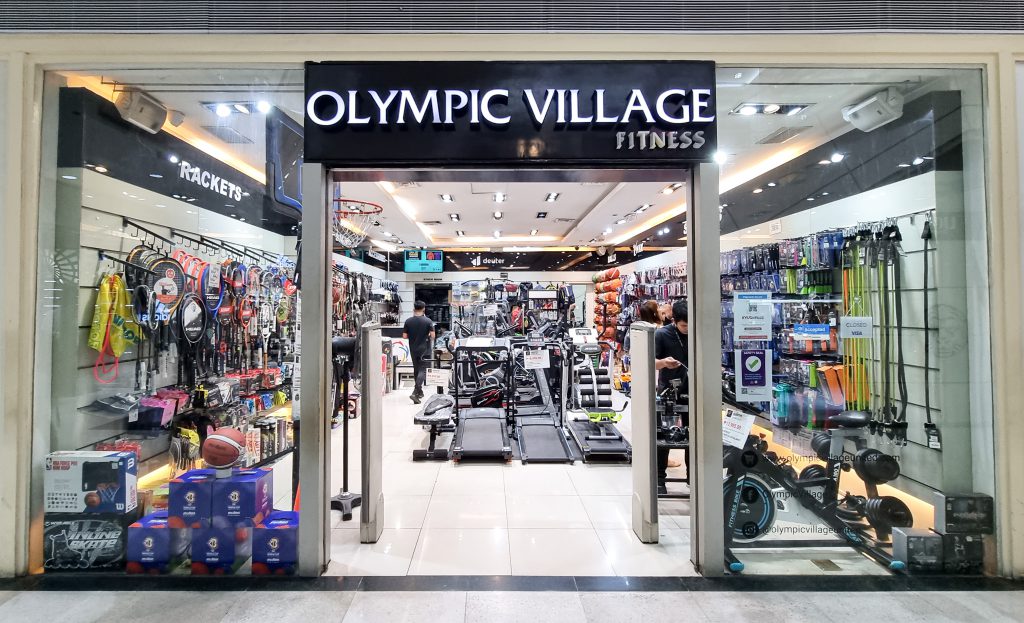 Olympic Village is dedicated to the promotion of healthy living through the power of physical fitness. With 24 stores spread across the nation, this athleisure retailer offers a range of top quality brands and authentic products for customers to choose from. The mission of the company is to encourage people to revive their love of exercise through its carefully crafted collections.
📍Ground Floor – Gateway Mall
📍Upper Ground Floor – Ali Mall
PEAK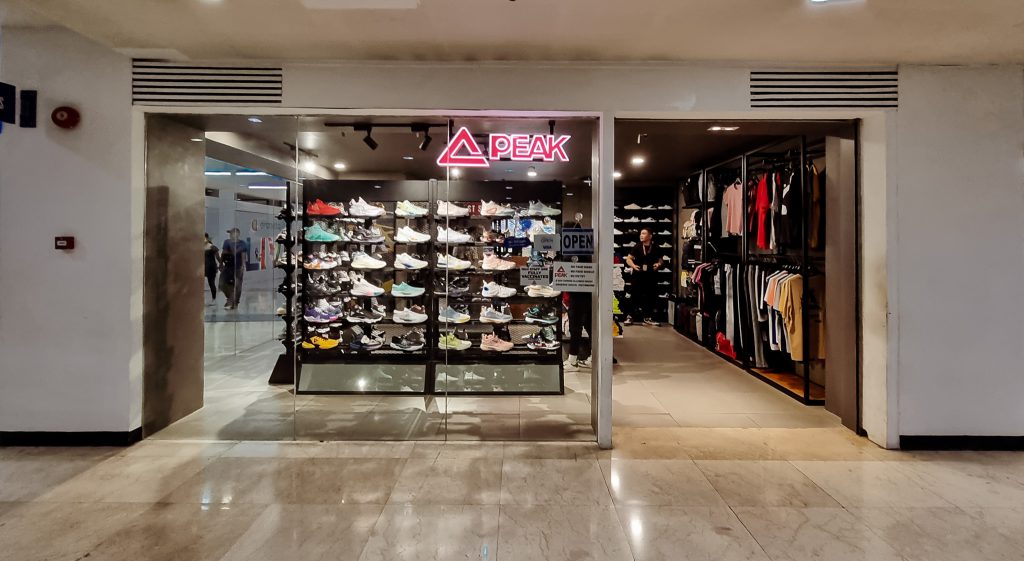 A popular Chinese sports and athletic company on the rise is PEAK Sportswear, offering a wide selection of shoes and apparel for athletes. Additionally, two major basketball stars are sponsored by this firm; Lou Williams and Tony Parker.
📍Level 2 – Farmers Plaza

Sport lines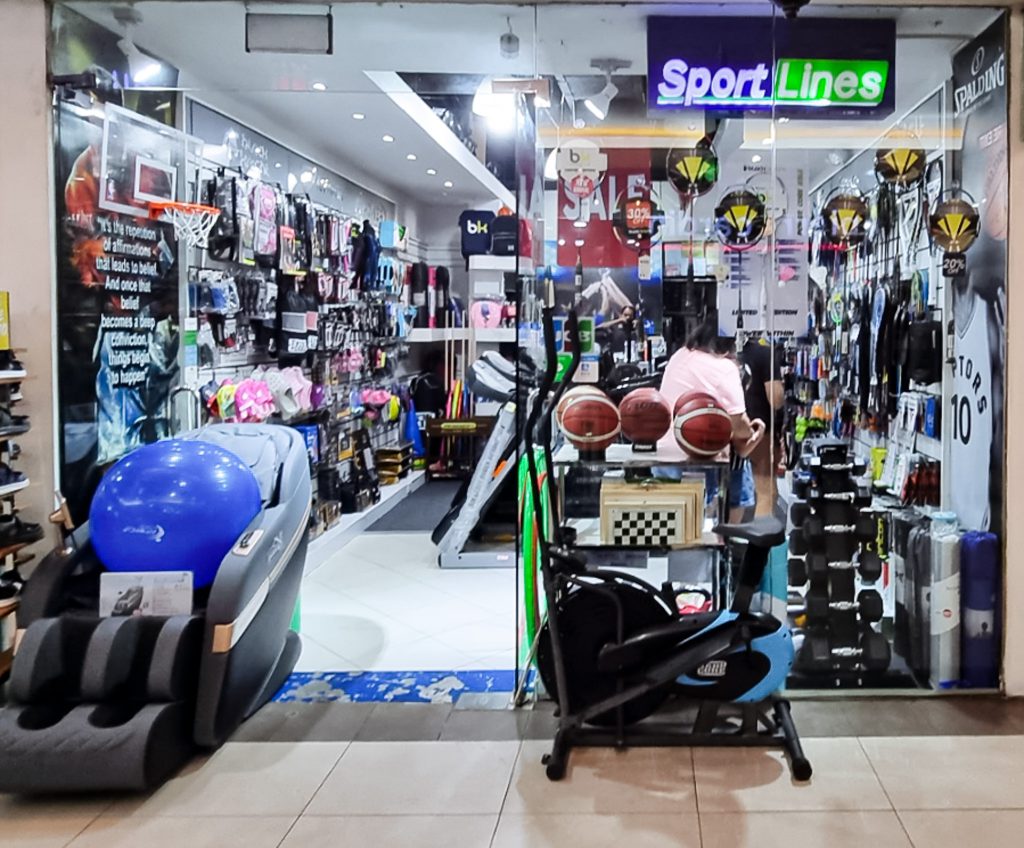 For those in need of sports equipment and gym machines, look no further than the reliable retailer known as Sports Lines. Here you will find affordable options for a diverse range of activities such as Tennis, Badminton, Volleyball, UFC, Yoga, Pilates and even mountain biking. All types of fitness equipment are provided to meet whatever exercise needs customers have.
📍Upper Ground Floor – Ali Mall