The Philippines' Independence Day, also known as "Araw ng Kasarinlan" is a national holiday celebrated every June 12th of the year.
This year we celebrate the 125th anniversary or the Philippine Independence Day. It is the day the nation's government and citizens commemorate all our past heroes for their sacrifices that greatly contributed to the country achieving its independence.
The Filipinos love to celebrate! Holidays are always festive and filled with great food. Celebrate Independence day here in Araneta City with our wonderful selection of Filipino restaurants.
Manam
Known for their traditional Filipino dishes and unique twists on the classics, Manam has been well loved by locals and foreign tourists alike. A must try here is definitely their Sisig, a popular favorite and a staple in Filipino celebrations. This dish is made with chopped pork skin, jowl and ears (Maskara), seasoned with onions, chili peppers and calamansi.
Image by Manam via https://manam.momentfood.com/collections/paboritos/products/gwm2-s-house-crispy-sisig
Mesa Filipino Moderne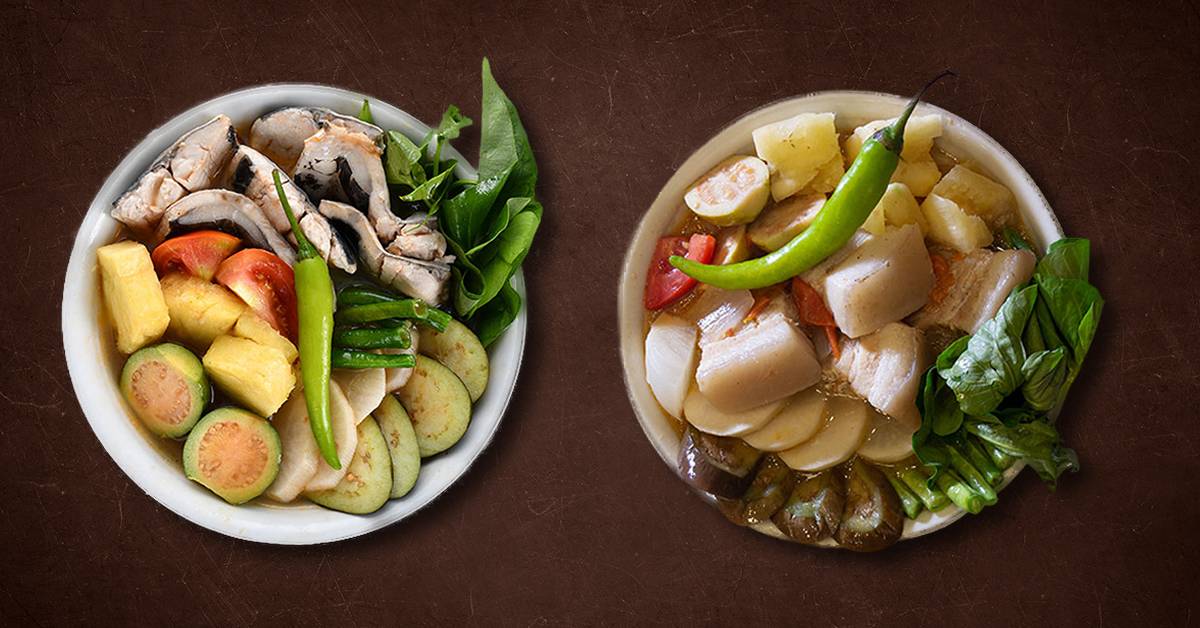 Image by Mesa via mesarestaurant.ph
An accessible Filipino food chain, Mesa, which name literally means "Table" is the product of the popular Filipino power couple Sharon Cuneta, a local singer and actress and Politician Senator Francis "Kiko" Pangilinan. This restaurant feels and tastes like home, from the cozy interiors to the timeless classic food. They offer Filipino favorites like sinigang, a tamarind based sour and savory soup made with protein and vegetables. Laing, dried taro leaves cooked in coconut milk spiced with garlic, shrimp paste and labuyo chili.
Gerry's Grill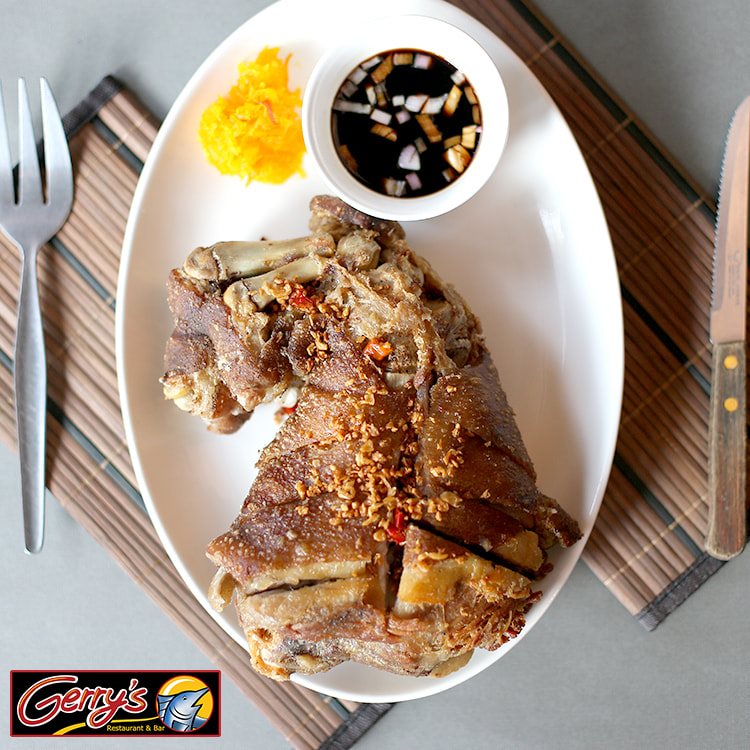 Image by Gerry's Grill via facebook.com/gerrysgrill
A Filipino restaurant and bar, Gerry's Grill is known for their grilled meat and seafood selections. Some popular dishes here are their Crispy Pata, Deep fried pig's leg and their sisig.
Cafe Adriatico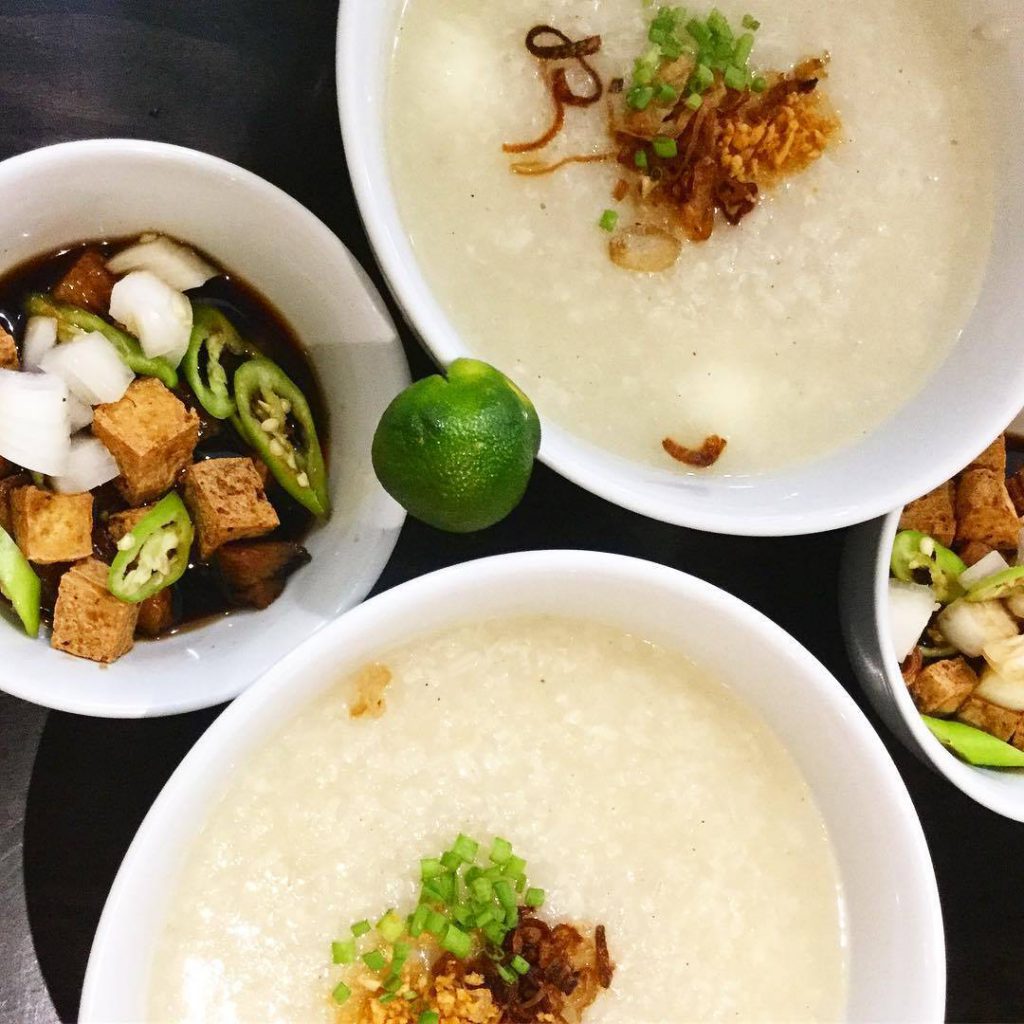 Image by Cafe Adriatico via facebook.com/CafeAdriatico
When you think of cafes you think of coffee but ironically what made Cafe Adriatico popular is their smooth and rich Tsokolate eh made with locally sourced cacao. Another popular dish is their Arroz Caldo with tokwa't baboy, a rice porridge with chicken and garnished with crispy garlic and spring onions.
Max's Restaurant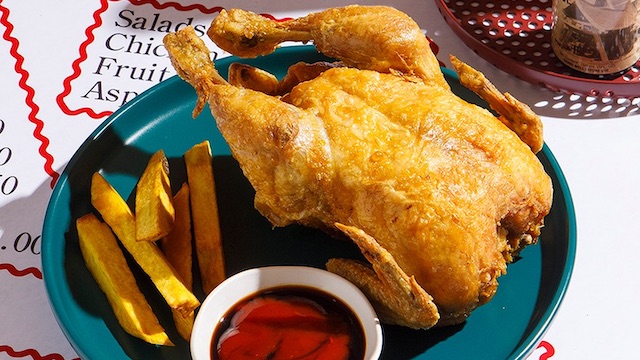 Image by Max's Restaurant via facebook.com/maxsrestaurant
The house that fried chicken built. Max's restaurant has been the go-to restaurant of many Filipinos throughout the years. This heritage restaurant boasts their fried chicken, a unique Filipino style fried chicken that is unlike any fried chicken you've had before! Served with sweet potato fries and rice, instead of gravy this chicken is best dipped in banana ketchup.